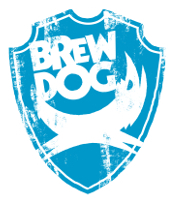 This is my travellogue to Aberdeen, Scotland, where BrewDog – Brewery invited me to visit. A lot happened during the trip, so I'll go through the events day by day. I want to apologize my poor English. On this trip besides me had invited eight beerblogists / beer writers. 
Adrian Tierney-Jones
Ari Juntunen
Claire Dodd
Mark Dredge
Martyn Cornell
Peter Alexander

CAMRA (Campaign For Real Ale) Chairman

Pierrick Niewiadowski
Tommy Helland
Sunday 16/02/2014
my friend brought me to
the Helsinki-Vantaa airport and the
flight took off at 10.40 to Copenhagen, which served as a stopover to Aberdeen.
In
Copenhagen, I had about three hours of time to wait for the next flight, and
after all it was quite a heavy three-hour wait for the thirsty traveler in the
middle of the Carlsberg hell.
I
finally decided to buy a small plactic cup full of this "Probably the
best beer in the world" -beer.
It
really wasn't the best beer, but this is something you already know. Well, it
was disappointing to be in Denmark, which is known for its many fine beers and all
around there was only Carlsberg and Tuborg.
Just
think of a few beertaps of Mikkeller, Nørrebro Bryghus,
To Øl
and Hornbeer.
Then these
three hours had gone in a flash.
The
aircraft
departed
towards
Aberdeen
14.10, local time, and I was at Aberdeen
15.00.
I took

the bag

with me

and
headed

to the bus stop

.
There was lots of precious things in my bag, because I wanted to bring some
souvenirs to BrewDog guys. I brought five bottles of Finnish craftbeers.
Brewery called Hiisi sent me the following beers:
Hiisi Raivoava Rakki (IPA)
Hiisi Basso Steam Beer
Hiisi Ukonmalja Hansakauppiaan Baltic Porter
Souvenirs
From my own beercellar I took
a bottle of

Plevna

Siperia

.

Thank you

once
again

guys of Brewery

Hiisi




for

those bottles

.

BrewDog

crew

had




prepared a

good documentation

, so I

was able to

move
around freely. Even I who's like the

world's

worst

navigator

knew
how to

move.

I travelled

by bus

about

half an
hour

to Union Square

–

shopping center.

At the shopping

center

I

walked around

seeking
for

food stores,

which

could

buy a couple brews

for the hotelroom

and finally found Marks
& Spencer

retailstore.

There was very little
beershelf where you could find those basic bulkbeers like Heineken, Budweiser etc. I
bought two bottles of beer and bag of potato chips with me.
Brewery: Meantime
Price: 2,29 £ / 2,78 €

Brewery: Oakham
Price: 2,59 £ / 3,14 €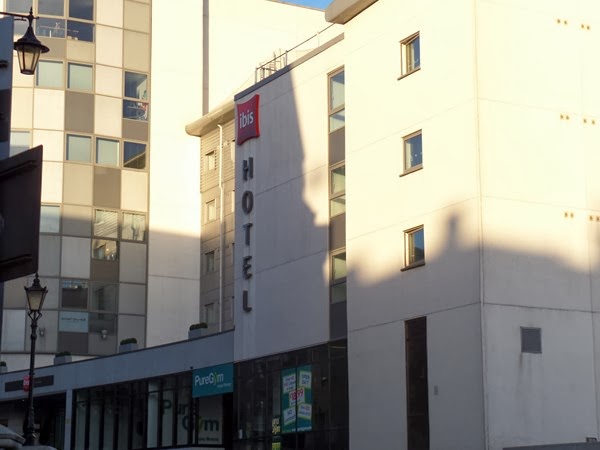 Ibis Aberdeen Centre
Then I started walking
towards

the hotel, what

was called the

Ibis

Aberdeen
Centre.

The hotel was located

a
few hundred meters

from the shopping center

and

right

next to the
harbor.
The long journey
was
completed,
so now it
was time to
relax
for a moment.
I
poured
Greenwich
Black
IPA
in a small
plastic
cup
, and
I started lying
on the bed
.
Marks & Spencer Greenwich Black IPA


Fine Black IPA and it was very easy to drink. Grapefruit and a little bit
burnt maltiness. Fairly dry and woody. There are American and English hops used
in this beer.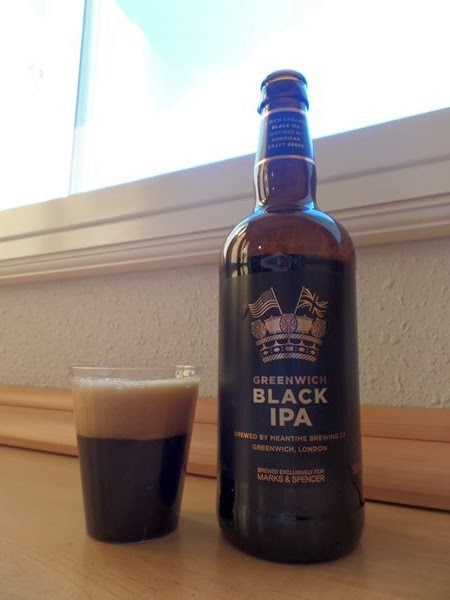 Marks & Spencer Greenwich Black IPA
After the BIPA it was time to head towards the BrewDog bar. There was only five-minute walk from the hotel. When I arrived to the bar, I was surprised very much, when it was a relatively small size. In advance, I thought that the bar would be a large or even massive in size, but it was a small and very comfortable-looking beer bar.
BrewDog's draft:
One of the beers that I haven't tasted was Schwarzbier called Zeitgeist. Pint glass of the black lager and a small cheese plate were the first choice for tonight.
BrewDog Zeitgeist

A
little taste of burnt roasted
malt, chocolate, herb
bitterness and light body. Tasty Schwarzbier
without special tricks. Approachable beer.
Juustolautanen ja BrewDog Zeitgeist
Cheese plate contained a variety of delicacies and on top of my mind was a very strong mustard where I dipped cold cuts. Almost in tears I poured large amounts of Zeitgeist to my mouth and tried to hide the burning. Very diverse flavors. Beerglass and plate began to be empty, so it was time to search for the next beer. I ended up taking another beer from the tap that I haven't tasted, which was…
BrewDog Lumberjack Stout
15.2 percent Imperial Stout. It was very sweet and the alcohol came through strongly. For my taste this was just too sweet. Syrup, dark ripe fruit, oats and toasty. There is also bacon used in this beer, but I didn't directly notice it. Little bit smokyness.
BrewDog Lumberjack Stout
BrewDog 5 A.M. Saint
When I was ordering a Lumberjack, somebody greeted me. It was beerblog colleague Pierrick Niewiadowski from France. Immediately we began to discuss the beers and enjoy these fine beers. After Lumberjack it was time to take something lighter, so I bought a pint of BrewDog 5 A.M. Saint. I have been drinking this Saint for many times and like it very much. After Saint it was time to check out the bottle sellection. Trip to Scotland began to weary, so it was time to take a "coffeeshot"…
BrewDog Cocoa Psycho
10 percent Imperial Stout, brewed with cocoa nibs, coffee and vanilla. At the hopdepartment there is used the trio Cascade, Fuggles and Goldings. Quite heavily hopped beer, cocoa, chocolate and coffee. Fairly dry beer, with liquorice. All round good Imperial Stout, which is not quite as high-class beers. With the beer came a small bowl, with cocoa beans that are used in the making of this beer.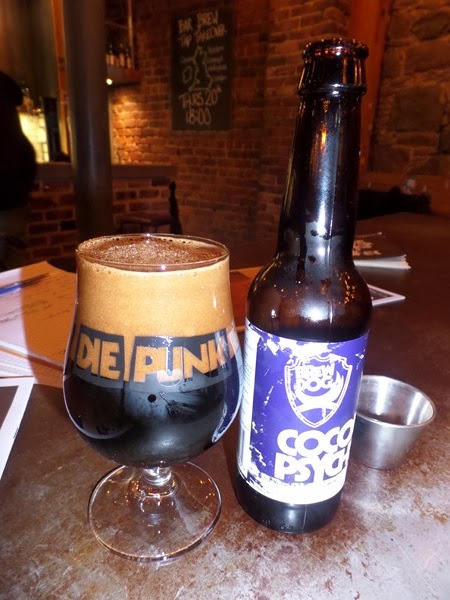 BrewDog Cocoa Psycho
When I was enjoying Cocoa Psycho we were joined by beerblogist Tommy H. Helland from Norway. We three beerblogist continued intense and interesting beer discussion. The discussion was so intense between the three of us that Pierrick's BrewDog Abstrakt 14 fell in to my lap. Both of them were very nice gentlemen and there was lot's to talk about. Then it was time to have American beer…
Stone Ruination IPA

Date
had disappeared from the
side of the bottle, but

so was the

freshness

. Grapefruit and pine. Heavily hopped DIPA!
Stone Ruination IPA
Tommy gave me a taste of…
Mikkeller Årh Hvad?!
Mikkeller's 6.8 percent Belgian Ale, with lot's of Brettanomyces – yeast. very tasty.

Dieu du Ciel Péché Mortel
Pretty impressive Canadian Imperial Stout. Fair trade coffee spiced IS. Coffee comes out very strongly. Very enjoyable beer, that I can recommend to everyone.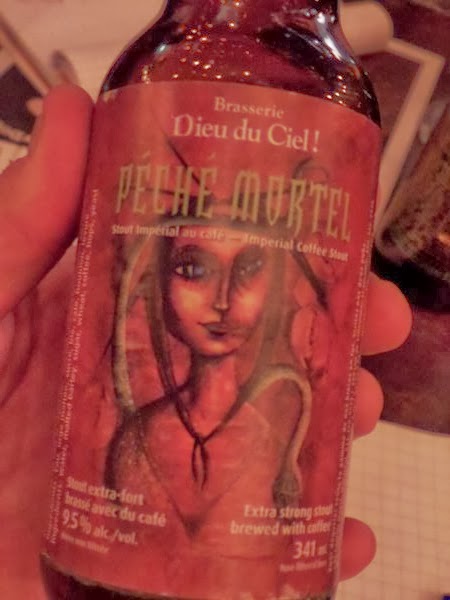 Dieu du Ciel Péché Mortel
Pierrick gave a taste of…
8 Wired The Big Smoke
6.2 percent smoked beer from New Zealand. I was expecting a stronger smokyness, but was quite as mild. Easy to drink beer and it was bit light. Does not reach the same level that smoked beers from Heller-Trum or great Finnish smoked beer Vakka-Suomen Prykmestar Savukataja.
Then Tommy
brought to the table large bottle to share…
The Bruery Tart of Darkness
Sour Stout from The Bruery. Very well-balanced beer. Sourness and roastiness were hand in hand. One of the finest beers of this evening. With the taste of white wine and raspberry. A great beer.
The Bruery Tart of Darkness
At this point, we were joined by the Ari "Arde" Juntunen, whose flight was an hour late. I had just bought a big bottle to share…
AleSmith Wee Heavy Scotch Ale
10 percent Scotch Ale from great American brewery. I've wanted to taste this beer for a long time and now was the time to took this Wee Heavy to the test. Taste did not quite meet expectations, but it is also affected by these Scotch Ales are not my favorites. Lots of dark fruits, dark chocolate and roastiness. Very malty beer. Perfectly balanced. Dryish. Very good beer, even it wasn't my kind of beer.
AleSmith Wee Heavy Scotch Ale
Left. Pierrick ja right. Tommy, who teaches how to pronounce Ø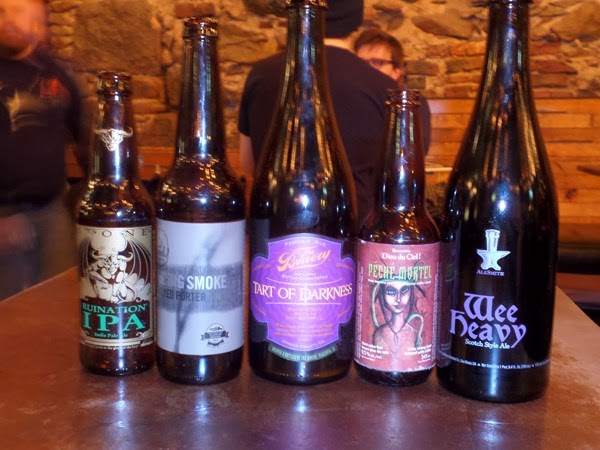 Tonight's score!!!
Wee Heavy was the last beer at BrewDog Bar for that night. Our beerconversationsession was over and it was time head back to the hotel and get ready for the next day. For a nightcap at the hotel I tasted one of Brewdog Unleash The Yeast series, which I had bought from the bar. At the same time I bought also one BrewDog beer glass. This beerfoursome is made of the same beer with different yeasts and the first I tasted …
BrewDog Unleash the Yeast: Pilsen Lager
6.3 percent Strong Lager / Imperial Pils. Lots of grassy hops. Sweet malts and citrus. Not really to my taste. Pretty basic lager.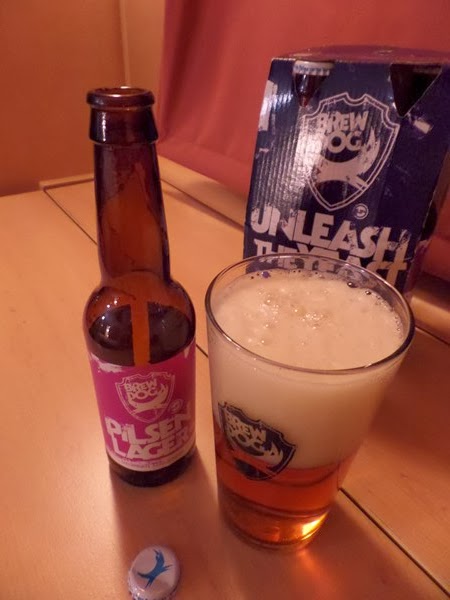 BrewDog Unleash the Yeast: Pilsen Lager
BrewDog Unleash the Yeast -series
It was very nice day. Traveling was pretty tough, but fair amount of fine beers in the company of great people give me strength to keep on going all night. BrewDog Bar was smaller than my expectations of the size of the place were, but it was very cozy. There was quite much interesting beers. Most of those were in the bottle selection. Best beers throughout the evening were:
The Bruery Tart of Darkness
AleSmith Wee Heavy Scotch Ale
BrewDog Cocoa Psycho
Dieu du Ciel Péché Mortel
With great interest towards the next days …
Here's my previous BrewDog article: BrewDog – Two guys and a dog